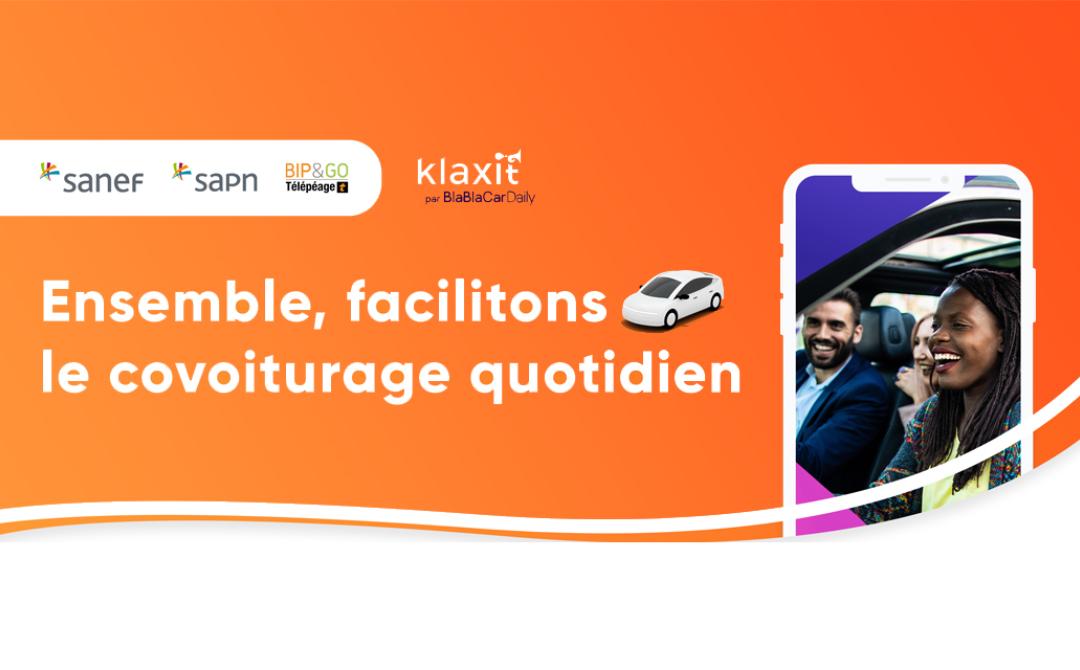 Sanef renewed for the second consecutive year, its campaign dedicated to carpooling with Klaxit by BlaBlaCar Daily and Bip&Go.
Together, let's make daily carpooling easier!
In 2022, the campaign had "raised awareness of the benefits of daily carpooling", in 2023, it provides proof that daily carpooling on the motorway is "simple, easy and very beneficial for drivers and for the planet".
How? Thanks to the Klaxit combination by BlaBlaCar Daily, Bip&Go and Sanef!
Thus, Sanef adapts the infrastructure by building 1,000 additional spaces near its motorways, Bip&Go facilitates access to the motorway with very advantageous subscription offers and finally Klaxit by BlaBlaCar Daily brings the secure connection application, which also allows the remuneration of drivers.
Full of advantages
This year the subscription offers are even more advantageous and the carpooling offer is more and more adapted to practice:
Klaxit par BlaBlaCar Daily offer :
For the driver: €100 bonus when making the first 10 eligible journeys which can be combined with the maximum €120 already existing via the Klaxit app by BlaBlaCar Daily! 👉 Enjoy it
For the passenger: journeys offered according to the contracts signed with the local authorities.
Bip&Go offer :
Welcome offer: 15 months of free subscription + free shipping from the month of subscription. 👉 Suscribe
A contest on Facebook Sanef 107.7 to win €200 toll with Bip&Go from 21/06 to 2/07!
A look back at the launch of this campaign which took place in the Criquebeuf - A13 carpool car park (FR)
Testimonial from a Klaxit user (FR)