Discover the program of Radio Sanef 107.7
Find all the Sanef 107.7 information through 2 dedicated branches depending on your location:
Sanef 107.7 Regions: traffic information on the motorways of Normandy, Hauts-de-France and Grand Est in real time.
New ! Sanef 107.7 IDF 24/24 and 7/7: from August 29, detailed traffic information in the Paris region available on FM and DAB +. Difficulties on roads and public transport in Ile-de-France.
During the week:
Alarm clock: for a gentle awakening between 6am and 7am. Traffic update every quarter of an hour, work info, music and chronicles.
The Morning Drive: the best way to arrive on time at work from 7 a.m. to 10 a.m. Traffic every 7 minutes, Music, News, good humor distilled by our duo of animators, Music Story, Welcome on board, Le Plateau TV.
The road with you: from 10 a.m. to 12 p.m., then from 2 p.m. to 5 p.m., traffic every 15 minutes, Music, News, Relaxation, travel and discoveries of our regions.
Lunch together: for a lunch break placed under the sign of good humor between 12 p.m. and 2 p.m., unusual information, movie news and ideas for outings. Without forgetting the traffic information every quarter of an hour and in music.
The Large Format:
- Monday to Thursday when leaving the office between 5 p.m. and 8 p.m., music, TV program, chronicles and traffic information to decompress before returning home.
- Friday between 4 p.m. and 8 p.m., by your side for weekend departures: traffic information, chronicles, agenda and ideas for outings with our duo of animators.
The road together night and evening: between 8 p.m. and 5 a.m., traffic every 15 minutes, music, news and highlights, relaxation, travel and discoveries.
Find our motre about Sanef 107.7
Discover Sanef 107.7
Created in 1994 and based in Senlis in the Oise, Sanef 107.7, the first radio station listened to on the motorway, specializes in traffic information and informs its listeners daily on nearly 2000 km of motorway.
It offers many contents, for more proximity and complicity with its listeners. While traffic remains its number one priority, Sanef 107.7 asserts itself as an entertaining radio station that introduces and highlights the cultural and tourist riches of the regions it passes through.
On September 1, 2020, Sanef 107.7 landed in Paris and the Paris region to become the 1st traffic information radio station on the roads and in transport in Île-de-France. Since August 29, 2022, the 107.7 IDF program has been available 24/7.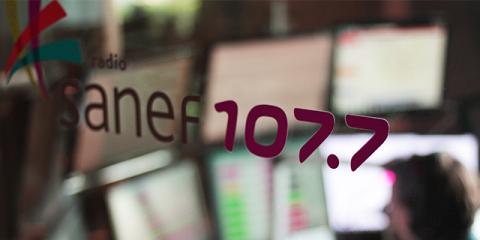 Keeping You Informed
Sanef 107.7, your radio for traveling in complete safety 24 hours a day, everyday or on vacation.
On all our networks, Sanef 107.7 Regions and Île-de-France provides you with reactive, precise and real-time traffic information.
Every 1/4 hour reliable and accurate traffic news flash,
Every hour, work forecasts and the main construction sites in progress,
At peak times, a special update every quarter of an hour on travel times in Ile-de-France and on the approach to major cities,
Targeted information thanks to local stalls.
And at any time, a flash alerts you to the slightest disturbing incident on your journey.
Informing you also means:
A general information flash every hour.
A weather report halfway every hour.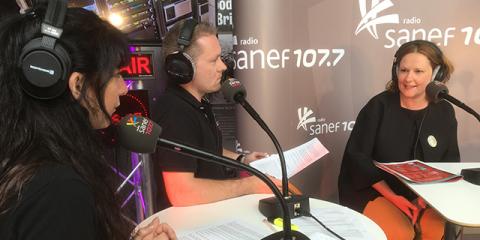 Keeping You Entertained
Our program favors your safety but also your listening pleasure with rich and diverse content:
Sport: daily editorial newspaper.
Music: meetings with artists, favourites, news...
Culture: cinema, literature with Gérard Collard, history, TV...
Tourism/Gastronomy: partnership with the Petit Futé guides and Rustica magazine.
Road Safety / Auto: good behavior on the motorway, useful everyday insurance advice with the assurland.com partnership for a peaceful and safe journey.
Company: focus on the companies that are recruiting and that stand out in the regions crossed by the motorways of the Sanef group.
And live broadcasts from the regions crossed by the Sanef group motorways (Saint-Valéry and the Bay of Somme, Chantilly and its castle, Deauville or even Reims and Metz).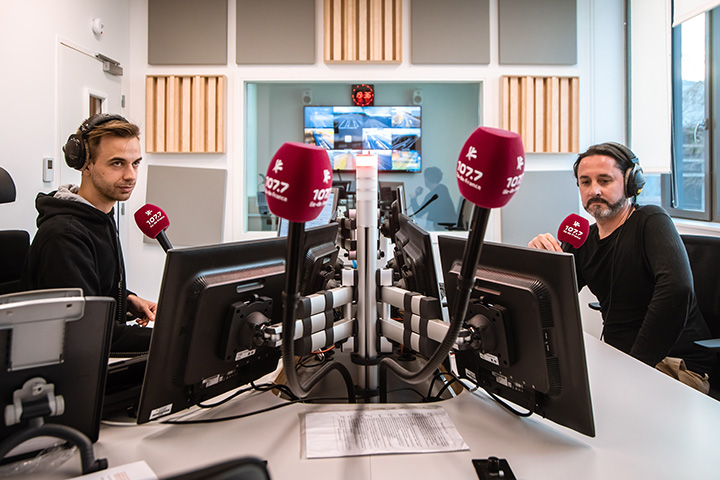 Communicate on Sanef 107.7
Sanef 107.7 works with the advertising agency Ketil Media: the leading independent multimedia agency. It goes without saying that on the motorway, you don't watch the TV, you don't surf the web, and you don't read the newspapers… We listen to the radio! 63% of Sanef and Sapn motorway drivers systematically listen to Sanef 107.7 during their journeys! (April 2022 study carried out by Opinion Way for Sanef 107.7): a unique opportunity for advertisers who benefit from a privileged listening context.