The concept of the 7 Good Deal areas that you now come across on our motorways is to offer you low prices at the pump, in the shop and in the restaurant on entry-level products. A welcome boost to reconcile the benefits of rest time with low prices!


A boost and seven new good reasons to take the break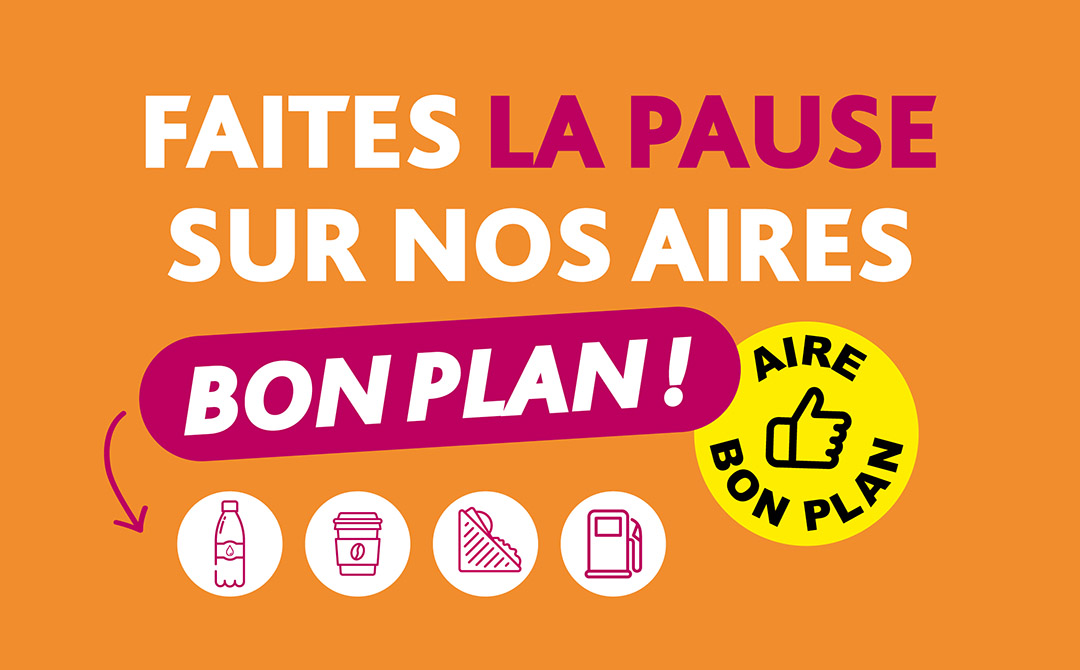 For a full tank of fuel...
The price per litre of fuel negotiated at the best price with our partners on the Sanef and SAPN networks* 
...and energy 
The "good deal areas" offer a special price negotiated with our partners:
Espresso coffee in vending machines*,
1.5 litre water bottle*,
Lunch package with sandwich or salad, dessert and drink*,
Litre of fuel at petrol stations
* With the exception of the area of La Courneuve Ouest
Good Deal Areas to fill up on services at a great price!
Our Good Deal rest areas combine quality of welcome, safety and low prices. Other concepts will come to redesign our areas to offer you new services and reinvent the break!
Look out for our logo on the partner areas: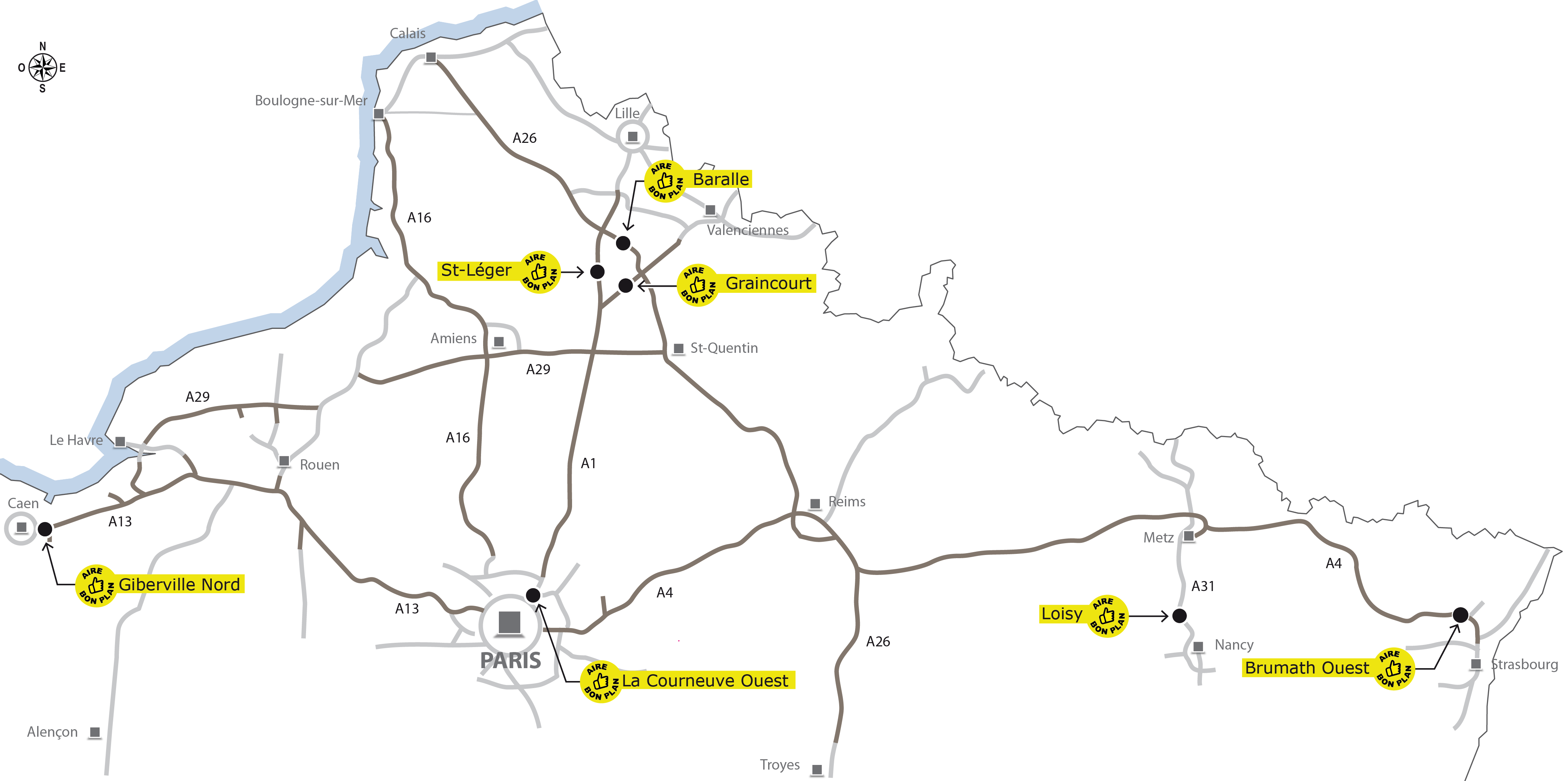 Legal information
Offer valid from 18/07/2022 to 18/01/2024, only in the shops of the partners of the service areas participating in the operation. Details and conditions of the operation are available from the partners of each of the areas concerned.
To go further: