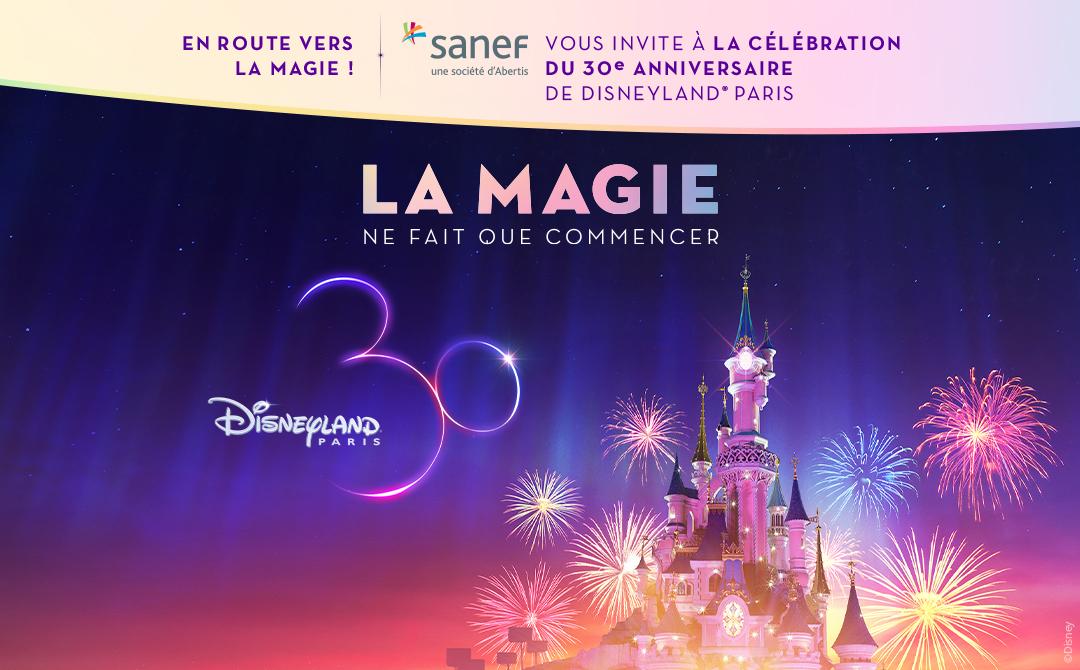 The 30th anniversary of Disneyland® Paris gives us the opportunity to join in a unique event to celebrate the most magical of birthdays with you.
30 years, 30 candles, 30 guests and 30 gifts! 🎁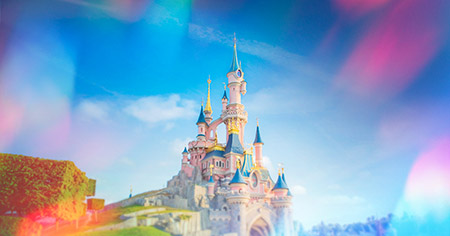 The way is all traced from the A4 motorway to reach the wonderful world of the Disney® Parks: so on the road with us to live new experiences with breathtaking shows and sparkling festivities to dream bigger, laugh louder and amaze you even more!
Every day, until 04/12, let's celebrate Disneyland® Paris' 30th anniversary together in a big way: we're giving you a chance to become one of our 30 guests.
You do not dream ! You are indeed invited to a birthday and it is you who are showered with gifts: invitations valid in both Disney® parks for 2 people!
Cherry on the cake ! 🎂
On 04/12, the anniversary date of Disneyland® Paris, our contest will end in fireworks with the possibility of winning an EXTRAORDINARY gift!
The countdown is about to start: make a wish and try your luck quickly on our Facebook account!
And because we all need to dream twice as hard, the magic is also on Instagram!
Disneyland® Paris is 30 years old, and the magic has only just begun!
Enter a world of magic and celebration!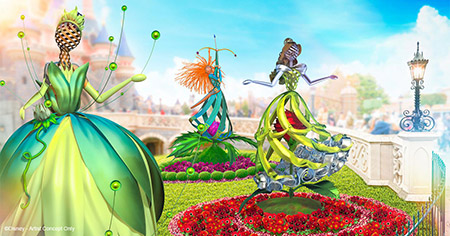 Let's celebrate the 30th Anniversary of Disneyland® Paris together. Enter a world of magic and celebration: breathtaking new settings, including the fascinating Fairy Gardens. Rediscover Disney Characters like you've never seen them before!
Let's dream... and the world lights up!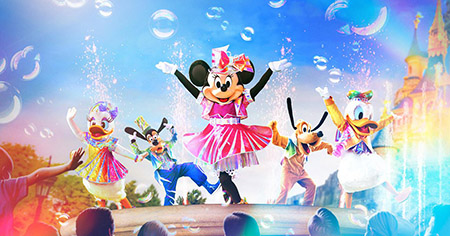 Dance, sing… dream! With a brand new colorful show! At the foot of Sleeping Beauty Castle, this show invites you to laugh harder, open your heart, believe in your dreams.
Celebrate the 30th Anniversary with Disney Characters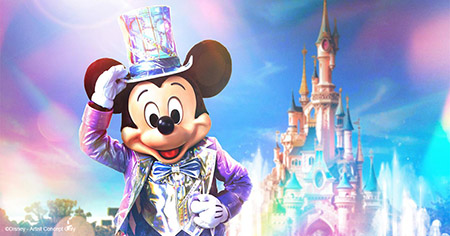 More than 700 meters of printed fabrics were used to create the costumes for the celebration. Since the Park opened in 1992, more than 30,000 costumes have been produced in the Disneyland® Paris Costume Workshop.
Relive the best of the first 30 years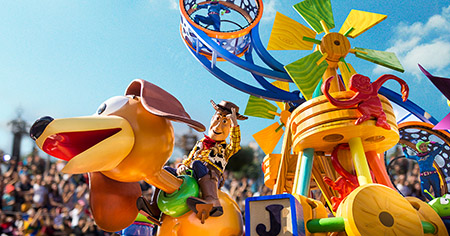 Take a seat in more than 50 mythical attractions and attend the emblematic shows and parade. Disney Illuminations, Disney Stars on Parade, The Lion King and the Rhythms of the Earth, or even Mickey and The Magician are making a comeback for the 30th Anniversary.
Disney D-light: when light becomes… magic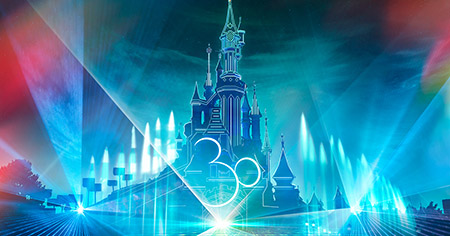 When night falls, don't miss Disney D-Light, a marvel of magic and technology with drones illuminating Sleeping Beauty Castle before the spectacular Disney Illuminations show.