The area of the Vallée de la Selle Ouest on the A16 motorway is well worth a break. On the way to Beauvais or Paris, it gives you confidence for the rest of your journey.
Equipment at the Selle Ouest rest area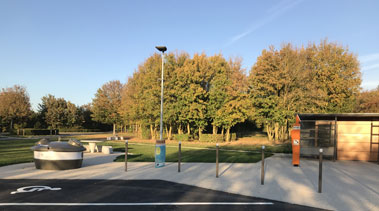 32 parking spaces
PRM Accessibility
5 picnic tables
The Vallée de la Selle Ouest rest area welcomes you at any time of the day or night. This green environment allows you to recharge your batteries. It also allows you to take your mind off the stress of traffic on the motorway.
Find yourself a place among the 32 available in the car park and the decompression movement can begin.
To take full advantage of the green atmosphere, organise a picnic on one of the 5 tables judiciously installed in the open air. You'll be energised for the rest of the journey.
Want to discover all our motorway service areas?