Before arriving in Rouen, stop at the Aire de Bord Nord, located on the A13 motorway from the capital in the direction of Caen, a few kilometres from the Parc ludique de La Pommeraie.
News
Unprecedented exploration of the power of flowers, from Antiquity to the present day,

at the Giverny Impressionism Museum!

the Flower Power Exhibition to be experienced until 01/07/24!

Let's go !
Equipment at the Bord Nord rest area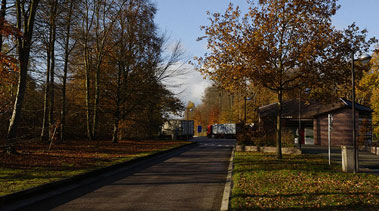 43 parking spaces
11 picnic tables
Choose the Bord Nord area for a picnic break when travelling on the A13 motorway from Paris towards Caen. It is located between the Vironvay Nord and Bosgouet Nord areas, about 100km before entering Caen.
You can take your children to have fun at the La Pommeraie playground, which is located a few minutes from the area. Located in the heart of the La Pommeraie district in Pont-de-l'Arche, it is a magnificent place that has been developed as a meeting place and playground for children. Make a diversion there!
Want to discover all our motorway service areas?