Take control of your travel! Traffic conditions on your route, journey times, map of service areas: Sanef & Vous is the app you need to leave at the right time and travel in peace!


Sanef & Vous: your travelling companion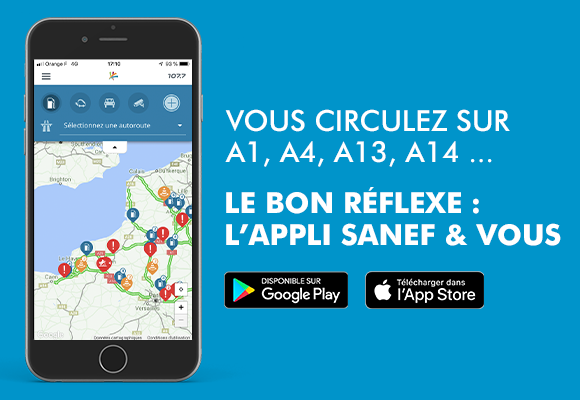 Find all the practical information you need for your journey with the Sanef & Vous mobile application:
Know the traffic in real time, the price of your journey and the services available
Stay connected by enabling notifications of events on your route
A specific craving? Starbucks, McDonald's, Burger King... and many others! With one click, display the brands, restaurants and fuel stations on the network map.
Find a carpooling area, a toll rate or a Bip&Go agency!
Customise your alert notifications in 4 steps
In the menu, click on "Mes alertes".
Choose the time slots and highways that suit your travel needs
Save your preferences
All you have to do is get on the road! Enjoy your journey with Sanef & Vous!