A break on the Méru rest area allows you to relax in a free space between Paris and Beauvais. This stop prepares you for a trouble-free journey on the A16 motorway.
Equipment at the Méru rest area
Total Energies service station (fuel breakdown service)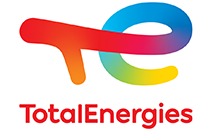 The Méru rest area is functional and welcomes you day and night on the A16 motorway at km 43, it is accessible in both directions of traffic after or before the Amblainville toll, via exit n°13 . You can recharge your batteries in the privacy of your car or stretch your legs to better prepare for the rest of the trip. The environment lends itself well to physical exercise as well as relaxation of the mind. A service station is there for your fuel needs.
After the brief stay at the rest area, you can discover the sights of the nearby areas. The Saint-Lucien church, on its own, is an example of a strong image. It was built from the 11th century to the 17th century. Its bell tower has a high spire dating from the 16th century, while its paneled nave is bordered by two aisles from different periods.
Go further: